January 8th, 2019 –
Deepcool & Gamerstorm
, the leading brands in CPU cooling and PC case industry, unveiled a range of products with stunning technologies and appearances at CES 2019. The starring products include a 7-heatpipe air cooler, a 360mm liquid cooler, and 3 cases of excellence. These products combine aesthetics, performance and customization for a premium gaming experience.
ASSASSIN III – Incredibly Efficient, Deadly Stylish
Equipped with 7 high-tech heatpipes, a pioneering heatpipe layout and 2*140mm customized fans, Assassin III is Deepcool's beefiest air cooler ever that can serve chipsets with TDP up to 280W. With the spoilers on the top fins, every bit of air passing through Assassin III is fully utilized. Besides performance, Assassin III also entices people with its clean and sleek style, amazing compatibility with RAM and GPU and quick & easy installation; Not to mention that Assassin III's abundant accessory pack includes a screw driver, G-15 thermal compound and a Gamerstorm badge. It's cold-blooded, it'slethally charming and it's armed to the teeth. You better hope that it's on your side.
MSRP: $99.99
Available in May, 2019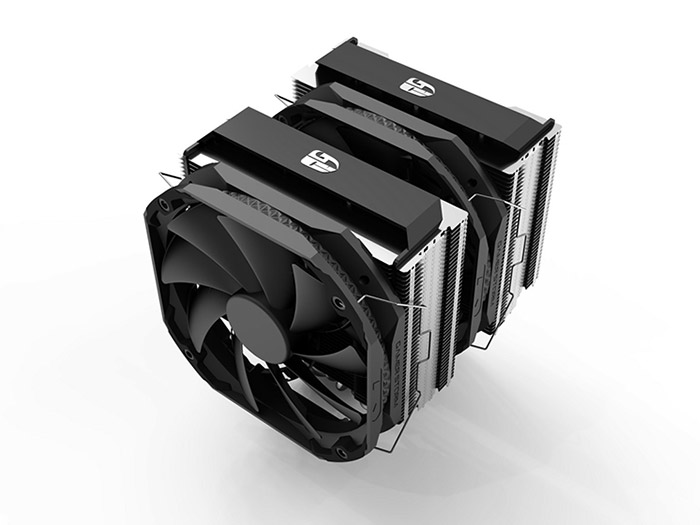 MACUBE 550 – An ATX Case from a Magical World
Omitting all unnecessary decorations, Macube 550 comes with a minimalistic facade. Yet under the angular and neat appearance, every detail of the case presents the sense of magic. The unique "levitation design"on the front panel can hide intake holes while supplying sufficient air; the magnetic side glass panel with aluminum handle make the installation convenient, safe and sleek. Lastly, the scale armor shaped exhaust holes and half transparent PSU shroud add an extra hint of mystery. Besides style, a wonderful user experience is another highlight of Macube 550: spacious cable management room, full SGCC structure, vertical GPU slot and 360mm max radiator compatibility together build up the "Cube of Magic".
MSRP:
Black: $109.99
White: $119.99
Available in June, 2019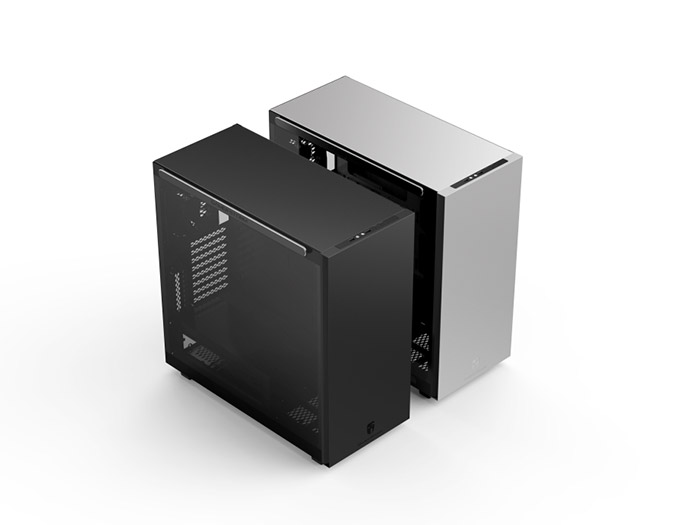 MATREXX 70 – A Pragmatic, Concise and Open E-ATX Case
Born from the famous Clan, MATREXX 70 inherits its family tradition of being super cost-efficient and compact, while being more innovative. Structured with 0.6mm-thick steel plates, the case is firm and steady. Tempered glass on the front, side panel and PSU shroud makes it clean and sleek. The revolutionary fixation design of the front and side panels brings user experience to a whole new level. What's more, the case adopts an open interior design, including removable PSU covers and relocatable HDD cage, which provides the user with full DIY flexibility. Supporting vertical mounting of Graphics card and up to 280/360mm radiator on the top and at front, the cost efficiency of MATREXX 70 is second to none at the price range.
MSRP: $69.99
Available in April, 2019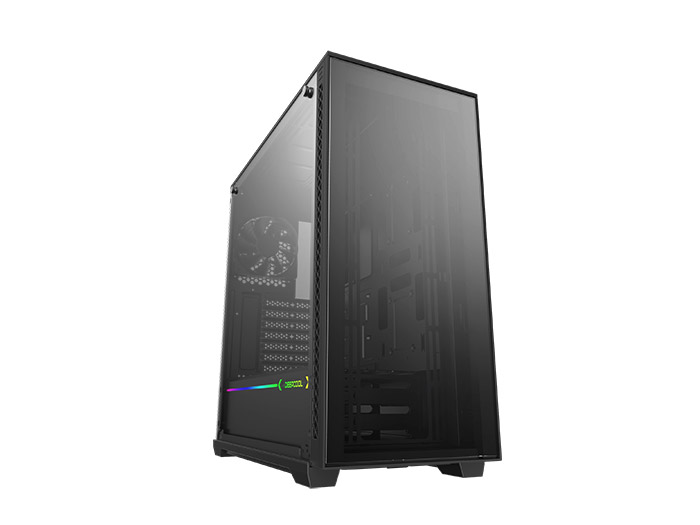 MATREXX 55 ADD-RGB WH
Successful cases like the MATREXX 55 deserve more than one color scheme, therefore Deepcool launches MATREXX 55 ADD-RGB WH. Like its black version, WH is a compact ATX case that supports motherboards up to E-ATX, and radiators up to 280/360mm in the front and 280mm on the top. The front, top and side panels are all made from tempered glass, which make it perfect for hardware presenting. What's more, an Addressable RGB strip is pre-installed at the front,and the case's expandable RGB lighting system can be easily controlled by the I/O button or via the motherboard.
MSRP: $64.99
Available in February, 2019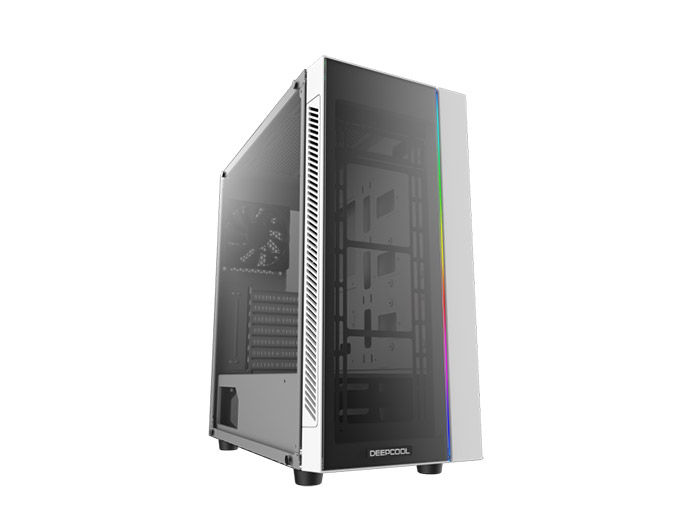 CASTLE 360 RGB - CPU Liquid Coolers with Immersive RGB Lighting Effects
Based on the success of Castle 240/280RGB, Gamerstorm expands the product line to 360mm.
With the family core technology and bigger radiator, Castle 360RGB can serve chipsets with TDP up to 280W. Its built-in double window panes and 16.7M true color lighting system will continue to provide a perfect display of aesthetic illumination that comes with 5 built-in effects and with 36 interchangeable lighting modes. The synchronized RGB lighting system of water blocks and fans can be easily controlled by a wired controller (included) or the addressable RGB function via the motherboard, and hence meeting users' needs for high performance and aesthetics.
MSRP: $169.99
Available in January, 2019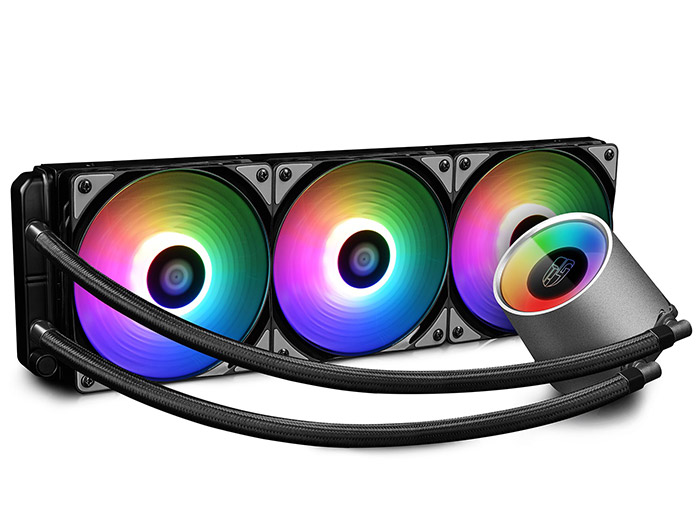 CAPTAIN 240PRO – Equipped with Automatic Pressure Relieving Radiator, It Never Leaks
Ever since the birth of liquid CPU cooler, leakage has been an inevitable risk for every user. After years of R&D, Deepcool has finally developed the leakage free solution - the Automatic Pressure Relieving Radiator. With this patented technology, any pressure within the circulation system will be released into the air, CAPTAIN PRO has no reason to leak. Besides safety, technologies in this cooler like two-chamber pump, three-phase winding motor continue to provide the top-notch cooling performance, TDP 250W. Lastly, the upgraded Addressable RGB lighting system can be controlled by either the included controller or specified motherboard. With the included 5-port hub, RGB syncing is easier than ever!
MSRP: $139.99 USD
Already Available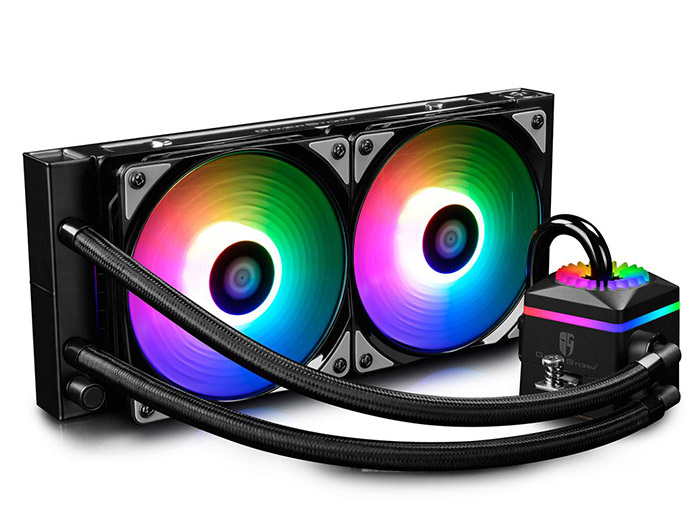 Meet Deepcool @ CES2019 Exclusive Exhibition
Show room: Suite No.4252, the 42th floor, Augustus Elevators, Caesars Palace Hotel
Address: 3570 S Las Vegas Blvd, Las Vegas , NV 89109